This ECHO certification class (ECHO = Equolution Certified Horse Owner) is an easy to understand class for horse owners.
It teaches how to systematically feed a horse right to :

1) Prevent or remove many chronic issues
2) Increase wellbeing
3) Optimize performance.
In this one-day onsite classroom setting, participants learn about the power of Equolution(R)'s nutrition and natural approach for wellness, performance and certain chronic conditions.
Email us if you do not see a date here and you want to get on the list for a seminar in your area.
Contact : support@equolution.com or call 855-409-8500
The ECHO- degree also qualifies you for the entry in our practitioner class, which is the start of your own rewarding career as Equolution(R) practitioner.

In this ECHO seminar you will learn about :
Baseline factors for Equine health and nutrition
Common nutrient requirements
Daily Nutrients for adult horses
Nutrient Compositions of certain feeds
Interpreting supplement labels right
Designing individual diets for your horse
Building muscle and topline
Feeding horses with special needs
Feeding the performance horse
Feeding a senior horse

Myths about horse feeding and their damaging consequence
You will also learn how most metabolic and endocrine disorders are created within the horse and how they can possibly be "undone" .

Exact curriculum will be provided in class.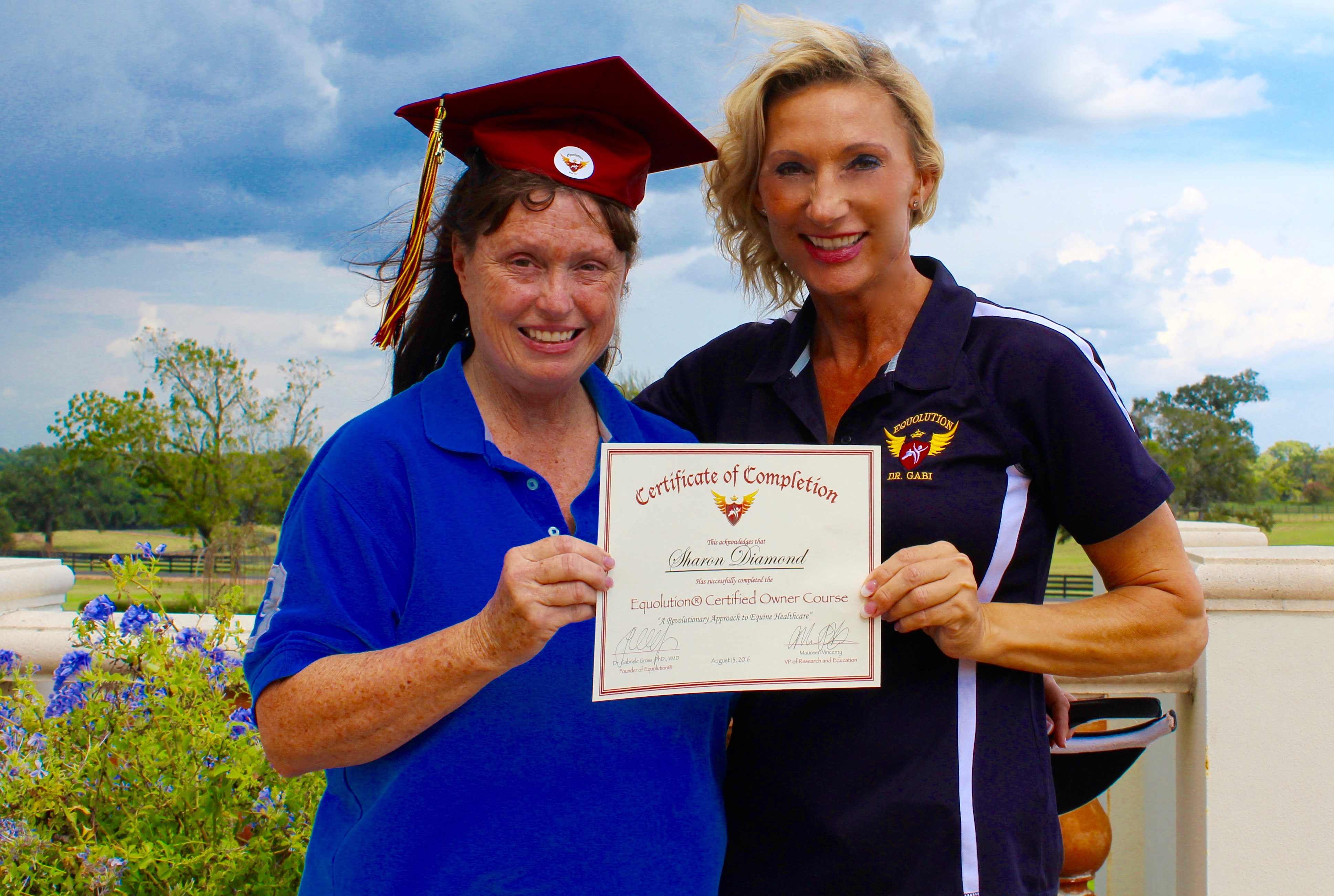 ECHO Certification Class (Equolution Certified Horse Owner) with graduation certificate
Brand: Equolution
Product Code: Certification Class
Availability: In Stock
Related Products
Tags: Seminar, ECHO, ECHO Class, nutrition